Five ways to enjoy the extended weekend.
As research for a larger story on Virginia's film industry, I took a trip to Richmond's Byrd Theater in February to check out the Virginia Independent Film Festival. As I sat through a series of short films that were both good and bad—and all presumably made by adults—I was surprised to see that the festival's […]
One of the strangest releases to come out of the Charlottesville music scene in recent memory is a new double album by Matty Metcalfe, the ubiquitous local multi-instrumentalist who performs solo, on guitar with Old Calf, and on keys in the Hill and Wood. (He would probably join your band too, if you're looking for […]
The cello-looping songwriter played a few songs for us.
JMRL wants you to sign up for a library card tomorrow. But any day works.
Why might you see Prince Poppycock, a top contender on "America's Got Talent," in town? Plus, Landers' alien rampage, and Plait's rampaging universe.
Some suggestions for a fun weekend.
Plus, new stuff from Old Calf's Ned Oldham, and iTunes loves Travis Elliott.
At Saturday night's concert by Sarah White and the Pearls at the Jefferson Theater, Sarah White herself referred to the show as the "Neko Case Pity Party."
From the entrance on Rugby Road, the event itself looked to have wilted in the 92 degree afternoon heat; it was move-in day at UVA, and students rode past the Bayly Building in the backs of pickup trucks, beside their mattresses and couches. Theirs was a trip into the heart of darkness worthy of a […]
Plus, WTJU commemorates Hurricane Katrina's fifth with the music of New Orleans
Five things to check out this weekend
ATO forays into independent distribution with Mao's Last Dancer, which opens this weekend, plus a big ol' update on all the goings-ons
Though he's not old enough to buy a pickup truck—let alone whiskey—16-year-old singer Cody Purvis might have all it takes to become a famous country singer.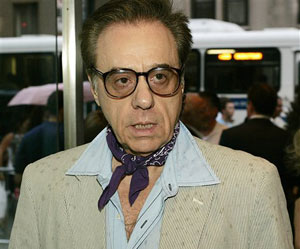 The director of "The Last Picture Show," "Mask" and "Paper Moon" marks a shift toward marquee appeal
Plus, the Virginia Arts of the Book Center needs your help moving.
Owner Jim Bland confirms that the record store will downsize
Five suggestions for an excellent weekend, including Bill Daniel's "Sonic Orphans."
Plus, what breaking your arms can do for your art, and other musings
The subject of a (locally-tied) documentary is in the news with a new record. Plus, Sarah White saves the day; UVA offers arts classes for the masses
Plus, a look inside this week's paper.
Paul Curreri told the story Saturday night about his first record release show in Charlottesville.
Seeking local solutions after a conversation with a gallery owner
Plus, all's fair in war in your weekend preview.
An "overextended tour schedule" is to blame.
On September 11, a new fair will feature waitstaff olympics, a barbeque cookoff and lotsa bands.
After my final interview with Dave Kannensohn, he called me at my office to let me know he forgot to mention something. (That kind of thing happens to people his age.) The name Eubie Blake, he says. Huh? Eubie Blake, he says. Eubie Blake was a pianist who was born to former slaves in 1883. […]