Just because the students are on summer break doesn't mean Grounds will be quiet. UVA Facilities Planning and Construction has a full slate of projects lined up. For example, the University is spending $33.2 million to revitalize Newcomb Hall, which houses a dining hall and many student meeting spaces. Extensive maintenance and repairs, aesthetic […]
Wednesday, May 10, 8pm (Photo by John Robinson) As things come to a close for graduating fourth years, we asked our news intern, Tyler DeBoard, to keep a diary of his last week of exams. Here's how it went. Sunday, April 29: 3:45pm: I resist the urge to browse Netflix and instead spend my time […]
Sales in the City of Charlottesville rose 6.33 percent and Albemarle County saw a .24 percent increase.
The University of North Carolina, Chapel Hill took the top spot among public colleges, a spot that UVA held for the past three years.
The total value of the city's taxable property decreased by 1.22 percent, a reflection of national trends in a slow economy.
The City of Charlottesville has mailed 23,500 copies of its Citizen's Budget survey to residents, and made it available online
A plate and at least five screws were inserted into the player's ankle following a January 19 victory against Georgia Tech
In two instances, suspects left with cash and jewelry. Both burglaries took place around noon in nearby locations; the residences are located less than one mile apart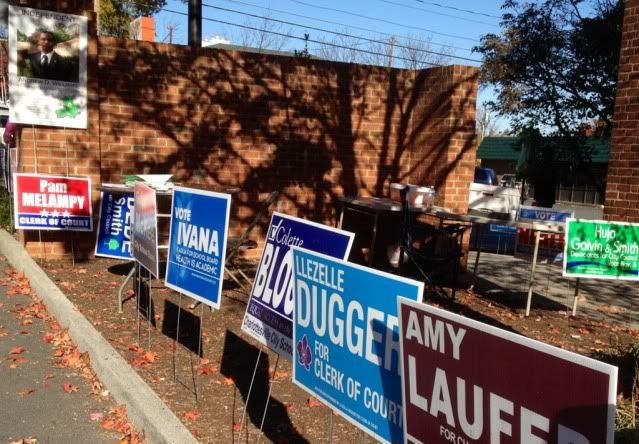 Despite reduced numbers, voters bring concerns over many big issues to the polls.
UVA's Miller Center of Public Affairs released its oral history of President George H.W. Bush last Friday. The history—one of five completed by the Miller Center—offers a rare glimpse into the 41st presidency through the words of men and women who played key roles in his administration
The City of Charlottesville recently received a $1 million grant from the Virginia Department of Emergency Management to establish a regional and statewide information-sharing plan
Program would be the first of its kind in Charlottesville since a failed attempt at a Yellow Bike program in 2005
Albemarle County's eProcurement program moves many of the Finance Department's procurement and purchasing processes online, thereby eliminating paperwork
Dr. David R. Burt, a UVA specialist in emergency medicine, told HealthCanal.com every 30-minute reduction in treatment time increases survival rate by 7.5 percent
Construction of the western bypass will not commence without further analysis and public input
The program will use the grant to develop digital applications to highlight notable historic sights along the route
The Gilmer Hall basement is covered by a 3"-deep mixture of mud and water